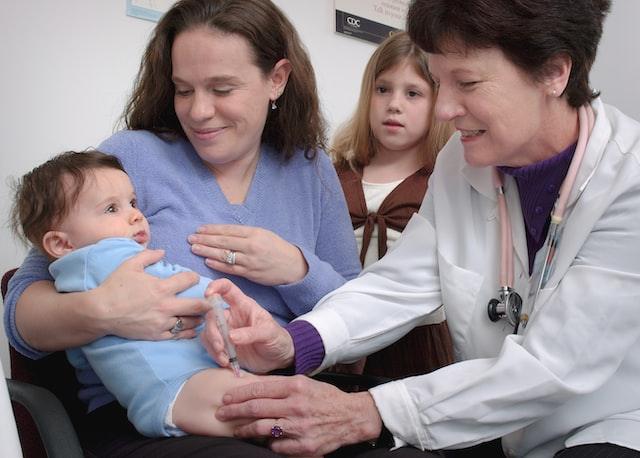 New Parent? Here's How to Find the Best Pediatrician for Your Baby
As a new parent, one of the most important decisions you'll make is choosing the right pediatrician for your newborn. A pediatrician is a doctor who specializes in the care of infants, children, and adolescents, and will be your primary source of medical advice and care for your child. Here are some tips to help you choose the right pediatrician for your newborn.

Start your search early: It's best to start looking for a pediatrician during your pregnancy, so that you have time to research and meet with potential candidates. Don't wait until your baby is born to start your search, as you'll have other things to worry about at that time.

Ask for referrals: Ask for recommendations from friends, family, and other healthcare professionals. You can also check with your insurance company for a list of in-network pediatricians.

Check credentials and experience: Look for a pediatrician who is board-certified and has experience working with newborns. You can check with your state medical board to see if there have been any complaints or disciplinary actions against the pediatrician.

Consider the pediatrician's location and availability: Choose a pediatrician who is located near your home or workplace, and who has convenient office hours. Find out if the pediatrician has after-hours availability for emergencies, and how they handle after-hours calls.

Schedule a meet and greet: Once you have a list of potential pediatricians, schedule a meet and greet with each one. This is a chance for you to ask questions, learn more about the pediatrician's approach to care, and see if you feel comfortable with them.

Trust your instincts: Ultimately, you want to choose a pediatrician that you feel comfortable with and trust. If you have any reservations or concerns, it may be best to keep looking.

Choosing the right pediatrician for your newborn is an important decision, but with these tips, you'll be able to find the best healthcare provider for your child's needs. Remember that your pediatrician will be a partner in your child's health and development, so it's worth taking the time to find the right fit.
Subscribe to our newsletter to get to know more about Blissmile news, events and products