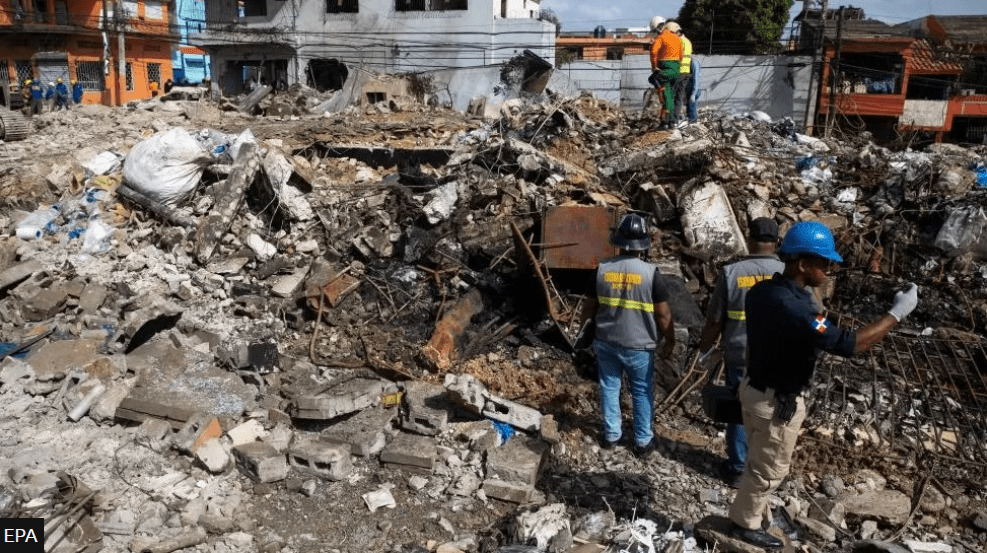 Dominican Republic Tragedy: Explosion Claims Lives
An explosion in the small town of San Cristóbal, in the Dominican Republic, killed more than two dozen people, including a four-month-old baby, on Monday.
The death toll rose from 11 to 25 on Wednesday as the search for survivors continued, with the cause of the blast in the town's commercial area still unknown.
Smoke from the explosion and subsequent fires wafted over the town for many hours.
President Luis Abinader, who visited the site, stated that efforts are being made to locate the missing.
Dozens of people were injured in the explosion, and many remain in the hospital.
Hundreds of firefighters are still battling flames in four of the nine buildings that caught fire.
The explosion, which occurred on the south-western outskirts of the capital Santo Domingo, ripped through the town, with the exact source yet to be pinpointed.
Among the buildings destroyed were a hardware shop, a veterinary clinic, and a plastics factory.
Subscribe to our newsletter to get to know more about Blissmile news, events and products