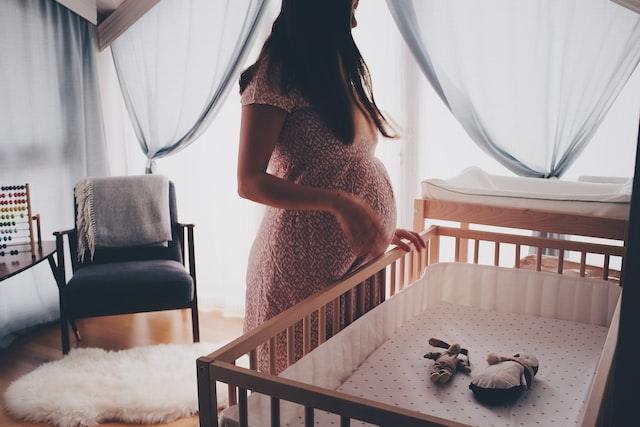 Ready, Set, Baby! How to Prepare Your Home for the New Arrival
Preparing for the arrival of a new baby can be both an exciting and overwhelming experience. With so much to do and think about, it's important to start preparing your home in advance so that you can focus on your little one once they arrive. In this post, we'll provide you with a checklist of things to do to prepare your home for the arrival of your new baby.
Set up the nursery
One of the first things you should do is set up the nursery. This includes assembling the crib, changing table, and any other furniture you have purchased for the room. Make sure the room is clean and well-ventilated, and that you have all the necessary items to make it comfortable for your baby, such as a mattress, sheets, blankets, and curtains.
Wash baby clothes
It's important to wash all the baby clothes, blankets, and bedding before your little one arrives. Use a mild detergent that is safe for babies, and avoid using fabric softeners as they can irritate their delicate skin. It's also a good idea to sort the clothes by size and type, so that you can easily find what you need when you're changing your baby.
Stock up on essentials
Stocking up on essentials is another important task to do before your baby arrives. This includes diapers, wipes, baby lotion, diaper rash cream, and baby shampoo. You'll also want to make sure you have plenty of burp cloths, bibs, and blankets on hand.
Childproof your home
Before your baby starts crawling and exploring, it's important to childproof your home. This includes installing safety gates at the top and bottom of stairs, securing furniture to walls, covering electrical outlets, and removing any hazardous items from their reach. It's also a good idea to install window guards and door stoppers to prevent your little one from getting hurt.
Set up a feeding station
If you plan to breastfeed, set up a comfortable feeding station in your home. This could be a rocking chair or glider, a nursing pillow, and a table or shelf to hold water, snacks, and any other essentials you may need while feeding your baby. If you plan to bottle-feed, make sure you have all the necessary supplies, such as bottles, nipples, formula, and a bottle brush.
Prepare for visitors
Once your baby arrives, you can expect to have visitors, such as family and friends, who want to meet the new addition to your family. To make their visit comfortable for everyone, prepare a guest room or area for them to stay in, stock up on snacks and beverages, and make sure your home is clean and organized.
Preparing your home for the arrival of your new baby can be a daunting task, but it's important to start early and tackle each task one by one. By following this checklist, you can ensure that your home is ready for your new bundle of joy, and that you can focus on enjoying those precious first moments with your little one.
Subscribe to our newsletter to get to know more about Blissmile news, events and products